VESSEL CLASS
KM Icebreaker 7 [1] AUT1-ICS OMBO FF3WS EPP ECO-S Oil recovery ship (>60 0C), Tug of the Russian Maritime Register of Shipping
PURPOSE OF THE VESSEL
The main purpose of the icebreaker is to support navigation in the port in winter and icebreaking support for large-tonnage transport vessels during their maneuvering and mooring operations in any, even the most difficult ice conditions.
PLANT-BUILDER
"Vyborg Shipyard", Vyborg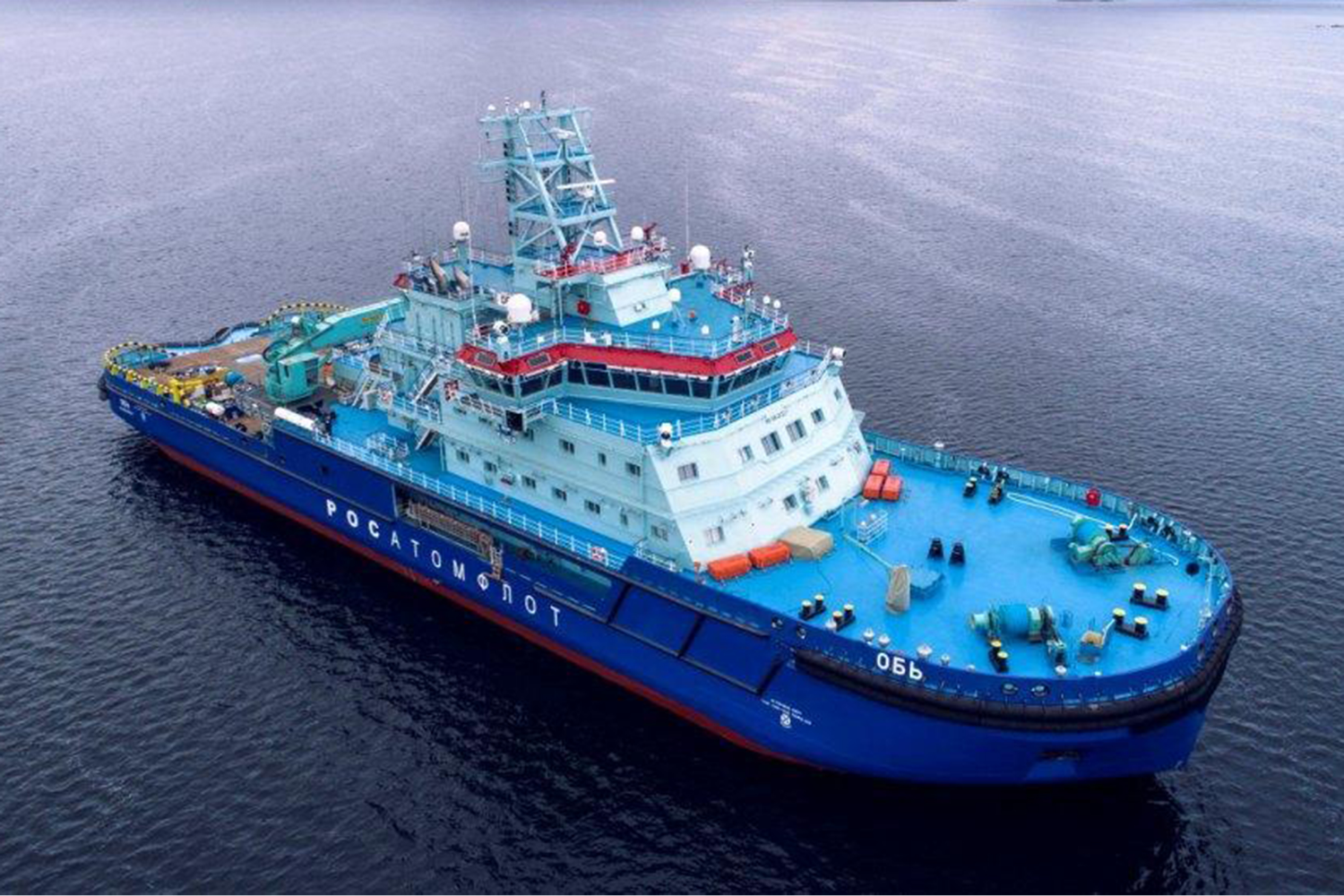 Main Features
Longest length, m 89.5
Length according to design waterline, m 77.6
Width with fender, m 21.3
Width on design waterline, m 19.
Design draft, m 6.5
Deadweight at design draft, t 750
Deadweight at maximum draft, t 2000
Maximum draft, m 7.5
Speed, knots 15
Icebreaking on a flat course, m 1.5
Emphasis on mooring lines, t 115
Crew /number of seats 18/30
Power plant
Main engine, kW 3х4880
Parking diesel generator, kW 1x800
Propulsion system: diesel-electric, 4 x 3000 kW full-revolving propulsion devices.
Chief Designer
Kotikhin I.N.
Booklets