VESSEL CLASS
Vessel class - КМ Arc4 (hull;power) [1] АUT1-ICS BWM(T) CONT(deck, cargo hold) DG(pack) Passenger Ship of the Russian Maritime Register of Shipping.
PURPOSE
The purpose of the vessel is to provide communication between ports and port-points of the Murmansk region. Transportation of passengers and cargo
The operation of the vessel is provided under the flag of the Russian Federation
MAIN DIMENSIONS
maximum length, m. 100
length according to design waterline, m. 93.6
maximum width, m. 15
side height to the upper deck, m. 7.2
DWL draft, m. 3.9
PERFORMANCE CHARACTERISTICS
Travel speed. 17 knots
Autonomy. 15 days
Crew. 30 people
Passenger capacity. 102 people
SHIP EQUIPMENT
thruster power. 400kw
Cargo crane with lifting capacity. 15t with boom reach 17m
Boat BL-820 capacity. 14 people
PASSENGER ACCOMMODATION
Double cabin deluxe. 1 PC
Double cabin for a wheelchair user. 1 PC
Double cabin. 10 pieces
Double cabin equipped to accommodate a small child 1pc
Quadruple cabin. 19pcs
PUBLIC AREAS OF PASSENGERS:
At the service of passengers, the ship has a dining room, a bar, an observation lounge, a shop, a promenade deck, a passenger smoking lounge, a passenger office (Internet cafe), and a consumer service room.
CARGO CAPACITY
The volume of the cargo hold. about 970m3
The cargo hold can accommodate: 8 20-foot containers or 10 cars, as well as other general cargo.
On the hatch cover of the cargo hold can be placed: 8 20-foot containers or 10 cars.
It is possible to install refrigerated containers on the hatch cover of the cargo hold.
The total weight of the cargo. 220t
There is a refrigerator with a horizontal loading volume. 10m3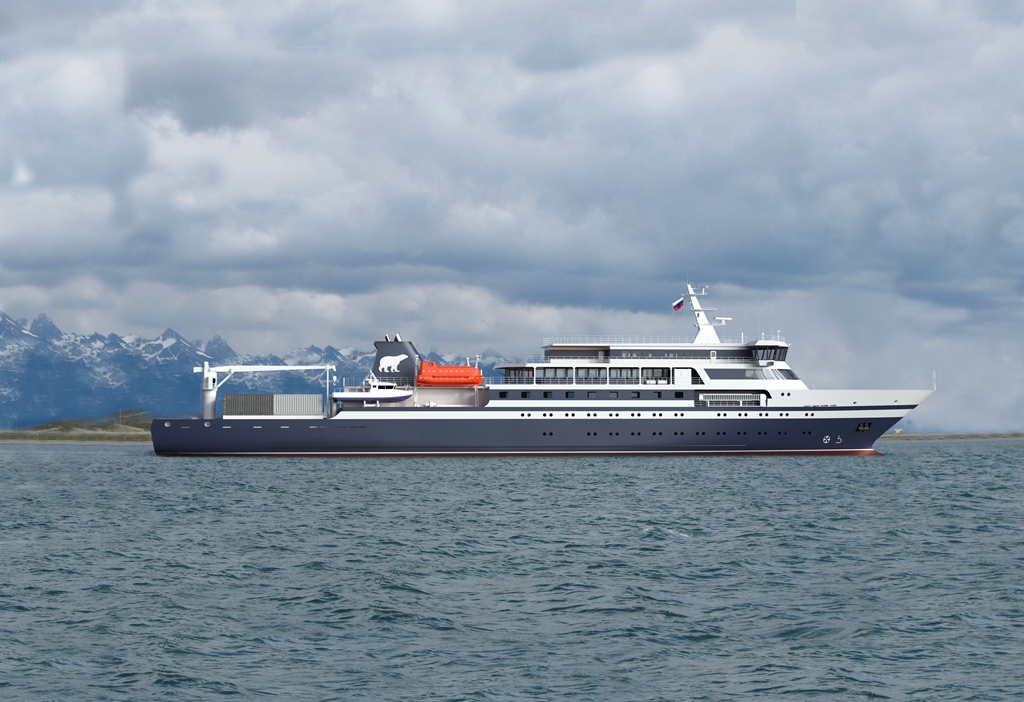 Power plant
main engines. 2x1800kW
Auxiliary diesel generators. 3x400kW
Hot water boilers. 2 pcs
Booklets
Gallery