VESSEL CLASS
KE [2] A2 ATO "Rack" Russian Maritime Register of Shipping
PURPOSE OF THE VESSEL
The floating LRW treatment plant with a cementing unit is designed to receive and treat liquid radioactive waste (LRW) with a volumetric activity of not more than 10-5 Curie/liter, generated during the dismantling of nuclear submarines, as well as to solidify the resulting concentrates by cementing.
ARCHITECTURAL AND CONSTRUCTION TYPE
The vessel is rectangular in plan with a bottom undercut at the bow and stern ends, stabilizers in the stern, a three-tiered superstructure, an aft location of the auxiliary engine room and accommodation superstructure.
Eight transverse watertight bulkheads extending to the upper deck divide the ship into nine watertight compartments.
In the ship's hull, in two adjacent compartments, located forward of the midship, there are detachable tanks for received LRW. In two adjacent compartments, located aft of the midships, treated water tanks are located, as well as control, overflow tanks and a pump room.
In the forward part of the superstructure there is an LRW treatment unit, a grouting unit with a cement warehouse and a storage of filled drums, as well as a complex of premises that ensure the operation of the unit and the grouting unit.
The maintenance crew of 26 people works in 4 shifts. The maximum number of people in a shift is 9.
SHIP EQUIPMENT
Anchor-mooring capstan, pcs. x kN 3*80
Drop-type inflatable life raft, pers. 4*8
Electrohydraulic crane with maximum capacity, t 7.4
PLANT BUILDER
Komsomolsk on the Amur, built in 2000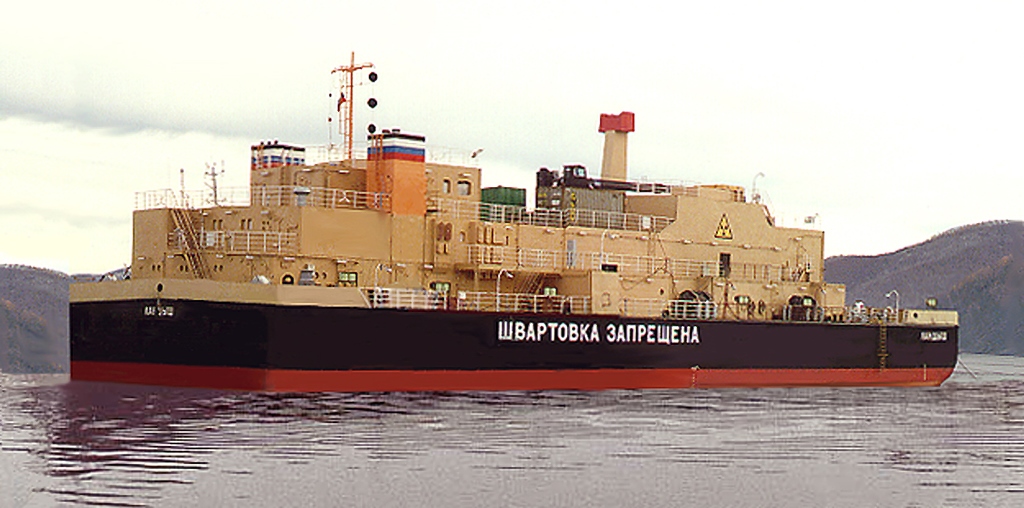 Main Features
Overall length, m 65.0
Overall width, m 23.4
Estimated width, m 23.2
Board height, m 6.6
Draft, m 3.4
Tank capacity, m3: - polluted waters 800
Tank capacity, m3: - purified water 800
Average installation performance
LRW treatment, m3/day 35
Power plant
Diesel generators, pcs. x kW 3*360
Emergency diesel generator, pcs. x kW 1*65
Steam boiler, t/h 2*1.5
Chief Designer
Shmakov V.M. Belyanichev V.B.
Booklets