DISTINCTIVE FEATURES
The vessel is designed to destroy the ice cover and create a navigable canal on rivers, reservoirs, in coastal (including shallow) areas of the seas, in the waters of ports and harbors of factories; fragments of the bases of drilling rigs and wiring supply vessels to them.
Icebreaking platform - non-self-propelled amphibious hovercraft. It can be operated in a berth with a tug, icebreaker or other push vessel.
The platform can be operated at temperatures down to minus 40 0С. Management and control over the operation of the power plant is carried out remotely from the central control post.
The platform project was developed jointly by the Vympel design bureau and the Nizhny Novgorod State Technical University.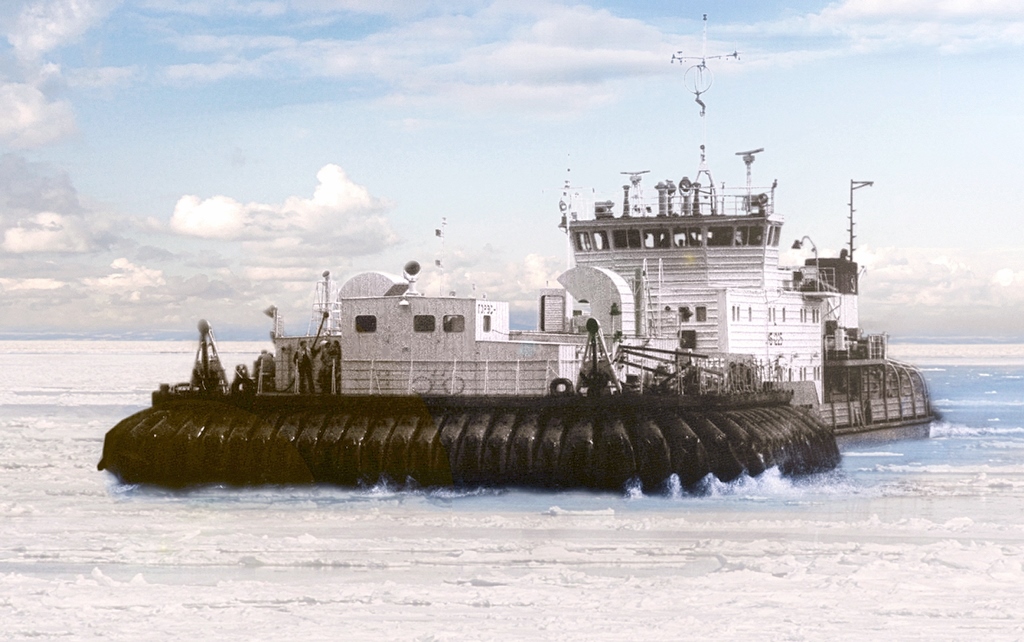 Main Features
Overall length, m 17.5
Overall width, m 20.0
Maximum displacement, t 370
Case material steel
Diesel engine type
Fuel consumption, t/h approx. 0.3
Destructible ice thickness up to 1 m
Width of the laid channel, m approx. 20