VESSEL CLASS
GL 100 A5 E1, MC E1 AUT "Equipped for carriage of containers"
PURPOSE OF THE VESSEL
Transportation of bulk and general cargo (including paper in rolls, iron in rolls with a maximum weight of 45 t/roll), 20 40-foot international standard containers in the hold and on hatch covers, in a special hold of dangerous goods 3, 4 (except oilcake ), 5, 8, 9 classes of the IMO Code, with the exception of cargo requiring powder fire extinguishing and an autonomous drainage system, the vapor concentration of which cannot be measured by gas analysis means available on board the vessel. It is possible to transport an overall heavy cargo weighing 150 tons with a specific load on the second bottom of not more than 10 t/m2.
ARCHITECTURAL AND CONSTRUCTION TYPE
Single-deck, single-screw dry-cargo ship with forecastle and poop, one box-shaped cargo hold, double bottom and double sides, superstructure and engine room in the stern.
CAPACITY
Cargo hold, m3 6170
Special hold, m3 90
Containers 20', pcs. 274

including refrigerated, 30
SHIP DEVICES
Bow thruster, kW 200
Drop-type life raft, pcs. x pers. 4x15
Anchor-mooring winch, pcs. x kN 3x50
Rescue boat, pcs. x pers. 1x6
Electro-hydraulic crane, capacity x max.
Beam crane, lifting capacity, t 0.25
Portable beam crane, lifting capacity, t 0.16
Hoist with electric drive, load capacity, t 1.0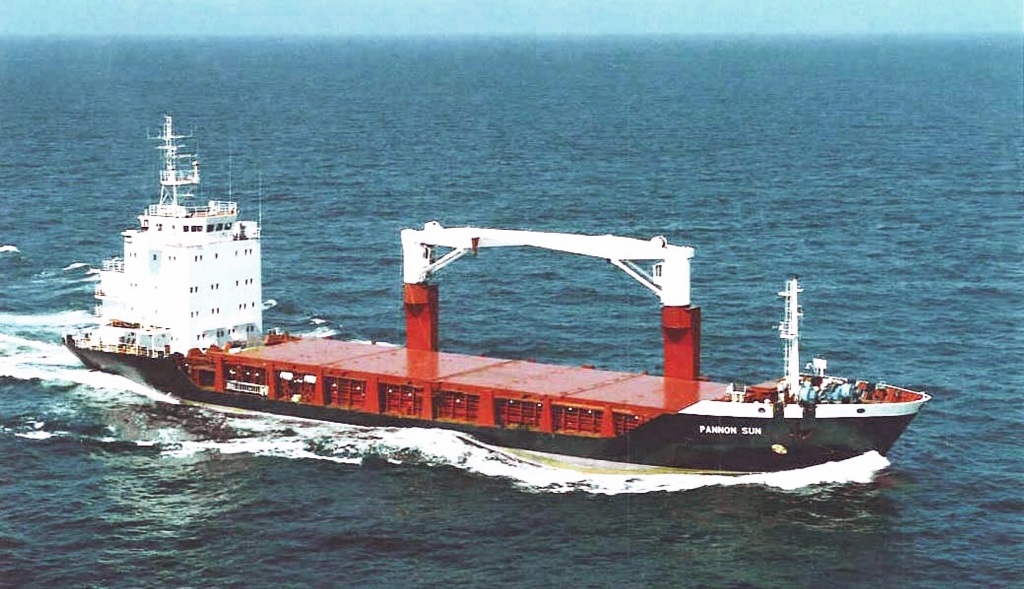 Main Features
Maximum length, m 93.3
Length between perpendiculars, m 84.5
Estimated width, m 16.5
Draft, m 6.25
Travel speed, knots 14
Cruising range, miles 8100
Autonomy, days 30
Crew, pers. /seats 12/15
Depth, m 7.6
Power plant
Main engine, pcs. x kW 1x3520
Diesel generator, pcs. x kW 2x300
Emergency diesel generator, pcs. x kW 1x50
Auxiliary steam boiler, - steam capacity, pcs. x t/h 1x1.6
Waste boiler, steam capacity, pcs. x t/h 1x1.0