VESSEL CLASS
KM L3 [1] 1 A1 of the Russian Maritime Register of Shipping
PURPOSE OF THE VESSEL
The vessel is intended for transportation of general cargo, bulk cargo (including grain), mineral fertilizers (in bulk and in bags): diammonium phosphate, urea, monoammonium phosphate, potash (potassium chloride); metal (bundles, rolls up to 35 tons); paper (in rolls); timber products (packaged, including round timber); vegetables and fruits (in bags); 20 and 40-foot ISO containers (including refrigerated ones); dangerous goods: cotton, class 4 (in bales); ammonium nitrate (ammonium nitrate), class 5.1 (in bulk and in bags); coal (in bulk).
ARCHITECTURAL AND CONSTRUCTION TYPE
Single-deck twin-screw vessel with forecastle and poop, double bottom and double sides, three cargo holds, superstructure and MO in the stern.
CAPACITY
Cargo holds, m3 8340
Dimensions of cargo holds No. 1, No. 3, m 26.98x12.6
Size of cargo hold No. 2, m 29.82x12.6
Number of transported containers (TEU):

total (including 20 refrigerated containers), pcs. 267
in the hold, pcs. 180
SHIP DEVICES
Bow thruster, kW 150
Anchor-mooring winch, pcs. x kN 3x50
Lifeboat, pcs. x pers. 1x12 Motor boat on duty, pcs. x pers. 1x6
Life raft, pcs. x pers.

resettable 1x6
descent 2x12
PLANT-BUILDER
Severnaya Verf, St. Petersburg During 2002-2003 2 ships built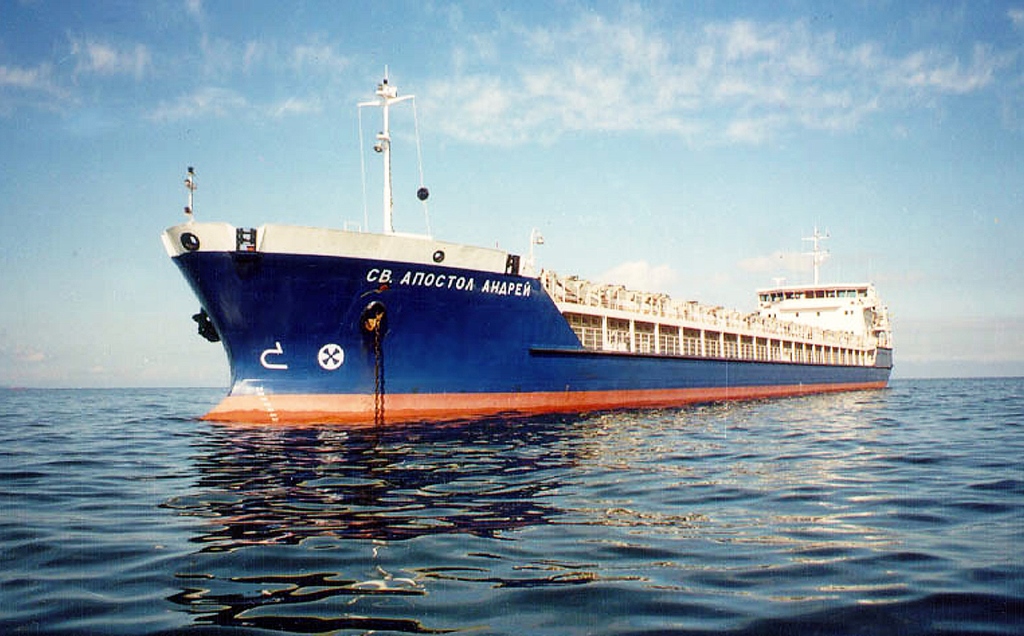 Main Features
Maximum length, m 128.2
Length between perpendiculars, m 122.8
Maximum width, m 16.74
Estimated width, m 16.5
Board height, m 6.1
Height from OP to the top of non-removable parts, m 16.8
Draft, m:
in the river 3.60/3.75
at sea 4.20
Deadweight, t:
in the river 3670/3955
at sea 5017
Travel speed, knots eleven
Autonomy, days 20
Crew / total places, including pilot, pers. 10/12
Power plant
Main engine, pcs. x kW 2x1100
Diesel generator, pcs. x kW 3x160
Emergency diesel generator, pcs. x kW 1x80
Auxiliary hot water boiler - heating output, kW approx. 230
Chief Designer
Rechitsky A.S.
Booklets