VESSEL CLASS
KM LU1 [1] I A1 (OBHM) oil tanker (ORP) of the Russian Maritime Register of Shipping
PURPOSE OF THE VESSEL
Transportation of crude oil and fuel oil with heating. One type of cargo is transported in one flight.
DISTINCTIVE FEATURES
Fixed pitch propeller driven by a diesel engine. Double bottom, double sides. Isolated ballast tanks and slop tanks. Submersible cargo pumps.
CAPACITY
Cargo fuel tanks (12 units), m3 14325
Settling tanks (2 pcs.), m3 254
SHIP DEVICES
Cargo pumps, pcs. x m3/h 12x125
Crane for maintaining hoses, t 1x3.0
Thruster, pcs. x kW 2x250
Anchor-mooring winch, pcs. 2
Mooring winch, pcs. 2
Lifeboat, pcs. x pers. 1x20
Rescue boat, pcs. x pers. 1x6
Rescue inflatable rafts, pcs. x pers.

descent type 2x20
drop type 1x6
PLANT-BUILDER
Vyborg Shipyard, two ships were built in 2005. in 2006-2007 under project 00230, 4 tankers were built at the Vyborg shipbuilding plant and 2 tankers at the Zelenodolsk shipbuilding plant named after. A.M. Gorky project 00215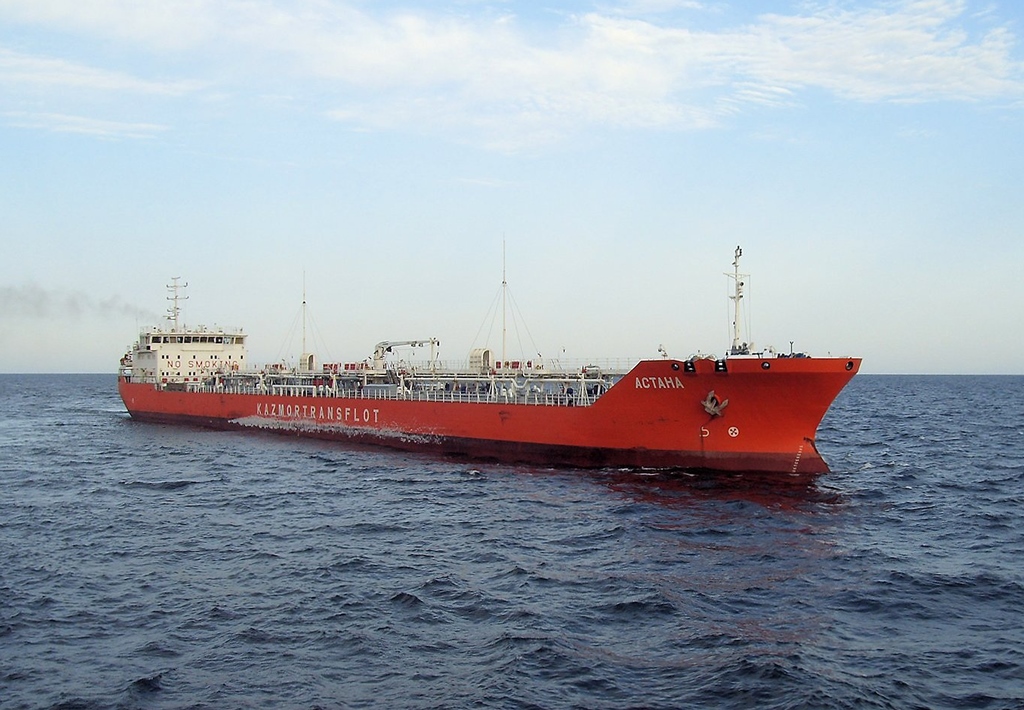 Main Features
Maximum length, m 149.35
Estimated width, m 17.3
Board height, m 10.1
Height overall from OP to the top of non-removable parts, m approx. 19.2
Estimated draft, m 7.0
Deadweight, t approx. 12000
Autonomy, days 10
Travel speed, knots 10.0
Crew, people / seats 14/20
Power plant
The main engine is a low-speed diesel engine running on a VFS
Diesel power, pcs. x kW 1x2400
Diesel generator, pcs. x kW 3x350
Emergency diesel generator, pcs. x kW 1x100
Steam boiler, steam capacity, pcs. x t/h 2x2.5
Waste boiler, steam capacity, pcs. x t/h 1x0.4
Chief Designer
Mikhailov L.V.
Booklets