VESSEL CLASS
КМ Ice1 R2-RSN AUT1-C Oil tanker/ Chemical tanker type 2 (vegetable oil) (ESP) of the Russian Maritime Register of Shipping
PURPOSE OF THE VESSEL
Transportation in bulk of oil and oil products with a density of 0.7 to 1.0_t/m3, including those requiring heating, without restrictions on vapor flash point.
DISTINCTIVE FEATURES
Double bottom, double sides. Isolated ballast tanks and slop tanks. Submersible cargo pumps. Screwdrivers.
CAPACITY
Cargo tanks (6 units), m3 7760
Settling tanks (2 pcs.), m3 170
Total, m3 7930
SHIP DEVICES
Bow thruster, kW approx. 200
Half windlass, pcs. 2
Stern capstan, pcs. 1
Tanker lifeboat, pcs. x pers. 1x16
Rescue boat, pcs. x pers. 1x6
Rescue inflatable rafts, pcs. x people:

descent type - 1x16
drop type - 1x16 1x6, 1x12

Electrohydraulic crane, (capacity x maximum outreach), t x m 2.0
Rudder propellers, pcs 2
PLANT-BUILDER
Krasnoyarsk shipyard, the ship was commissioned in 2016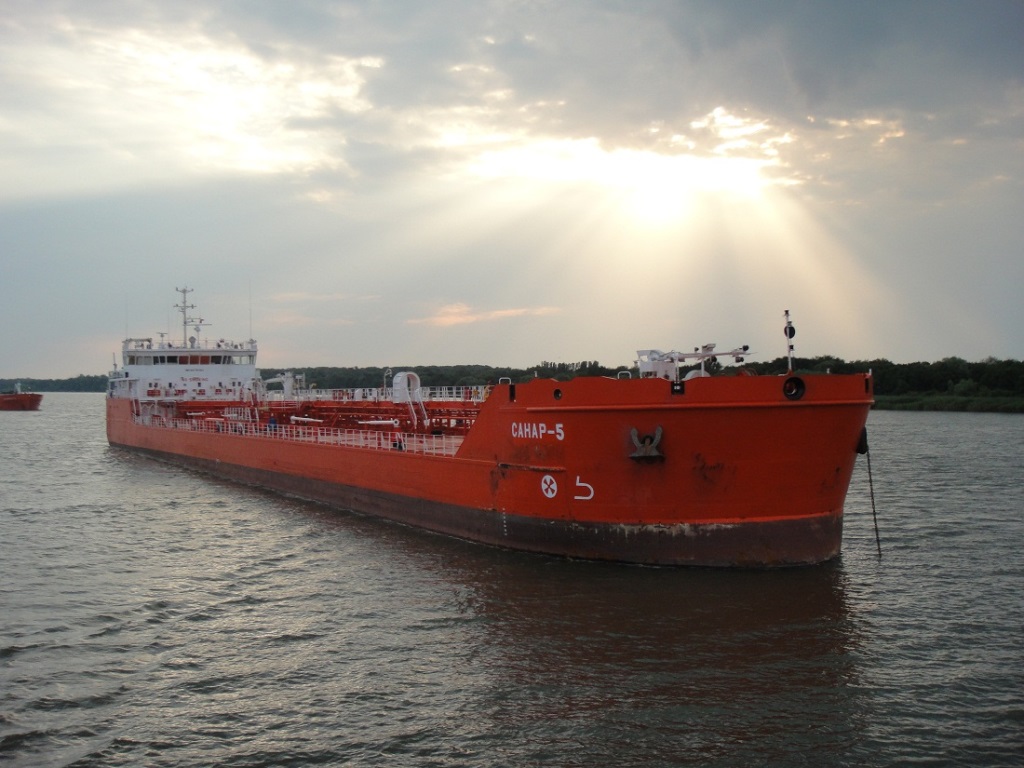 Main Features
Maximum length, m 139.9
Estimated width, m 16.7
Empty displacement, t 2400
Draft in the river / in the sea, m 3.4 / 4.06
Deadweight in river/sea, t 5400/6600
Carrying capacity in the river / in the sea, t 5300/6400
Endurance in the river/sea, days 8/15
Speed, knots 10.0
Power plant
Main engine - high-speed diesel unit
Main engine, pcs. x kW 2x1193
Diesel generator, pcs. x kW 1x150, 2x335
Emergency diesel generator, pcs. x kW 1x136
Boiler unit, steam capacity, pcs. x t/h 1x3.0
Chief Designer
Posadov D.A.
Booklets
Gallery